The Human Spirit
Posted by ididnotknowwhattosay on March 26, 2011
The last few months have been filled with many tragic events across the globe.  Earthquakes, floods, tsunamis and war have filled the headlines.  Yet, hidden in the tragic headlines are many stories of hope, courage and love.
The Human Spirit is an amazing thing.  It gives those in the midst of devastation and loss the strength to live.  It touches the hearts of people to provide assistance and support in big and small ways.  And, it gives us all hope that we too will find our own inner strength to meet the many challenges in our own lives.
To all the people suffering around the world, we send our love and hope that the support and comfort you need finds you and strengthens you.  Know that you are not alone.
To the search and rescue teams, the military, medical professionals and all the volunteers that provide support all over the world in times of crisis, we Thank You. 
It always inspires me to see people come together to support each other at a time of great loss.  An enormous amount of gratitude should be given to the amazing men and women that are part of the Search and Rescue teams that put their lives at risk to help others.  Your heartfelt courage is inspiring.
So what can we do to support those that have lost so much?  Here are a few suggestions to lend support:
Pray or send positive loving energy to those in need. 
Participate in a local Candle Lighting Vigil.
Volunteer for a local charity that is offering support to those in need.
Make a donation (money, food, clothing, etc) to organizations that directly support those in need.
Encourage others to make a donation or donate their time.

A little support goes a long way in a time of major crisis.
Many organizations need your support to continue to do the amazing work they do for people in need.  Whether you are making a donation for yourself or in memory of a loved one, here are a few to consider: 
The National Cherry Blossom Festival – Stand with Japan http://www.nationalcherryblossomfestival.org
Each year, the National Cherry Blossom Festival commemorates the 1912 gift of 3,000 cherry trees from Mayor Yukio Oz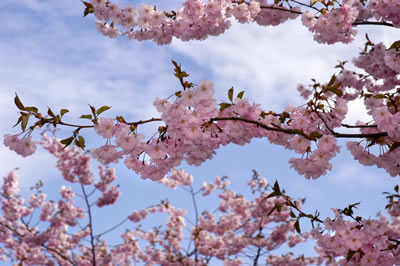 aki of Tokyo to the city of Washington, DC. The gift and annual celebration honor the lasting friendship between the United States and Japan and the continued close relationship between the two countries. 
The National Cherry Blossom Festival starts today (March 26, 2011) and their website offers several ways you can donate to support the people of Japan.
American Red Cross
http://american.redcross.org
 http://www.redcross.org/en/otherdonationsites
 Tips for Giving In Times of Crisis
http://www.charitynavigator.org/index.cfm?bay=content.view&cpid=310